Testimonials and Reviews
There is nothing we appreciate more than our clients taking the time to tell us about their experience working with us. Here are what some of our clients had to say...thank you very much!
We would love to have you as a client!  Please contact us today.
---
Mold Inspection Sciences came to my rental house and inspected the entire house for mold. They inspected every part of the house from the attic to the crawl space under the house. Initially, I was unsure what I needed to do. My tenants were complaining of a mold smell in the bathroom. After talking with Craig and Brandon at Mold Inspection Sciences, I was reassured that an inspection would be the most cost effective way of determining my problem. Since Mold Inspection Sciences does inspection work and not do remediation work, I felt comfortable knowing I would not be told I had a problem with the expectation of costly construction work to follow. They do not have ulterior motives!! Mike the inspector was very professional. He did a thorough job from checking my attic and HVAC system to looking under the floor in the crawl spaces. Mike also was very cordial in dealing with my tenants. I received a report within three working days of the inspection. The report contained pictures, results and recommendations. I was very pleased with the services Mold Inspection Sciences provided for me and would use them again.
Mold Inspection Sciences is the company to use. The main reason I chose them to inspect my home for mold is that they have no vested interest in finding mold, since they do not perform the remediation for mold–the other companies do both the inspection for mold and the remediation. They were very quick to respond and were likeable and professional. (From ServiceMagic)
I was totally pleased with the service Mold Inspection Sciences rendered in inspecting a home my wife and I were in the process of buying. They were on-scene within a couple hours of me calling to set up an appointment, were totally professional, and a pleasure to deal with on every level. I highly recommend them.
When we first called you, we were in a panic about the mold growth we say in our newborn's room. You dispatched one of your inspectors immediately and helped us understand (and solve!) our problems. Thank you!
We really appreciated the attention your entire company gave to our project. Everyone was just great. Jason did a wonderful job at our home and spent the time to answer all of questions.
Mold Inspection Sciences went above and beyond with our "small" project. We live in a 1 bedroom apartment and I'm sure our bill was smaller than most, but you treated us like your most important client. Thanks for the great report and for always responding to our emails and phone calls. Please send us some of your business cards with our report as we want to give them to our neighbors.
We called 6 companies. You were the first (and only!) one to return our call. We appreciate the outstanding customer service that we received from everyone at Mold Inspection Sciences! Also, the inspector wore shoe covers in our home. I thought that was a nice touch.
This was our first encounter with mold. Thanks for helping us through.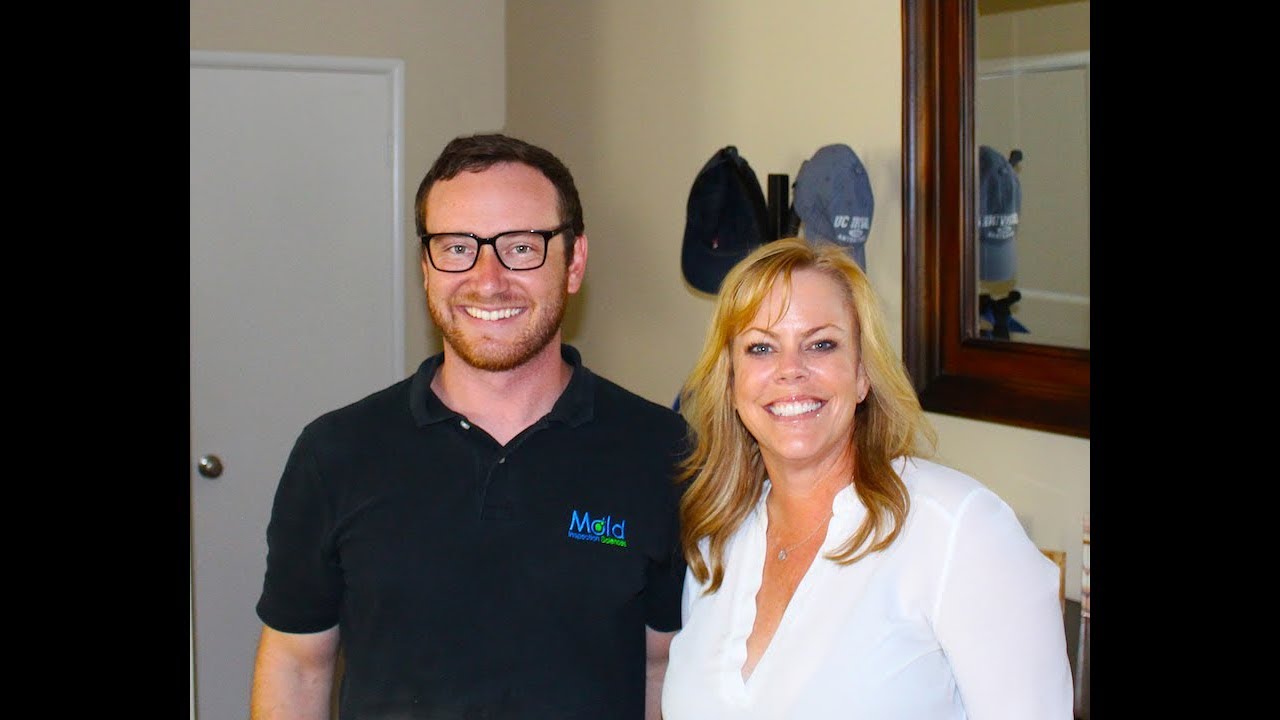 Invest in Your Family Too!
My fiance and I have been living in our new, old home for over a year now. It was built in the 50's but had been remodeled. Since moving in, we began to notice that some of the remodeling wasn't done correctly. What caught our eye in regards to mold was a musty smell under the kitchen sink and water leaking from the dishwasher. There are also small areas throughout the home that show evident signs of old water damage. For peace-of-mind, I decided to reach out to Mold Inspection Sciences. A customer service representative called me back right away, answered all of my questions and gave me information to prepare for my inspection. On inspection day, I met with inspector Ben who was nice, helpful, friendly and most importantly SUPER knowledgeable about all things mold. He had impressive tools to detect moisture and temperature shifts in areas of concern and even pointed out areas I didn't realize were past water damage was hidden by paint. I had chosen the full property inspection, and that's exactly what I got. Ben was a true mold detective from floor to ceiling and inside out. Ben walked me through his initial finds, gave recommendations on how to keep water away from our home externally, and then sent off the air and surface samples I approved to test to the lab. About three days later, I received a 24-page lab report and a 15-page mold inspection report with photos, findings, results, and recommendations. I couldn't be more pleased with the services provided. Reaching out to Mold Inspection Sciences was the right investment for our new, old home and our family! If you're on the fence, I definitely recommend Mold Inspection Sciences. Invest in your family too!
- Susie Hays, 5-star Google Review